Spoiler warning!
This page draws on information from the real world not from the TV show Atlantis. Due to the fact that we do not know which parts of the myths, legends and history that the writers of Atlantis might use in the future, this page may contain spoilers for future characters and plots.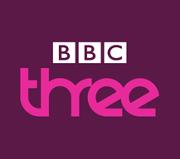 BBC Three is a digital only channel in the United Kingdom. It shows repeats of Atlantis.
Ad blocker interference detected!
Wikia is a free-to-use site that makes money from advertising. We have a modified experience for viewers using ad blockers

Wikia is not accessible if you've made further modifications. Remove the custom ad blocker rule(s) and the page will load as expected.